Oklahoma City Thunder point guard Russell Westbrook was chosen as the Most Valuable Player of the 2016-17 NBA season as part of the 2017 Players Voice Awards, which were announced on Friday.
The National Basketball Players Association passed along word of the latest honor for Westbrook, who also took home NBA MVP honors after averaging a triple-double last season:
Other winners confirmed by the NBPA on Friday included:
Best Rookie – Malcolm Brogdon (Milwaukee Bucks)
Comeback Player of the Year – Joel Embiid (Philadelphia 76ers)
Best Off the Bench – Lou Williams (Los Angeles Lakers/Houston Rockets)
Best Defender – Kawhi Leonard (San Antonio Spurs)
Hardest to Guard – Westbrook
The Player You Secretly Wish Was On Your Team – LeBron James (Cleveland Cavaliers)
Best Dressed – Westbrook
Best Home Court Advantage – Golden State Warriors
Coach You'd Most Like to Play For – Gregg Popovich (Spurs)
Clutch Performer – Isaiah Thomas (Boston Celtics)
Best Social Media Follow – Embiid
Most Influential Veteran – Vince Carter (Memphis Grizzlies)
Global Impact Player – James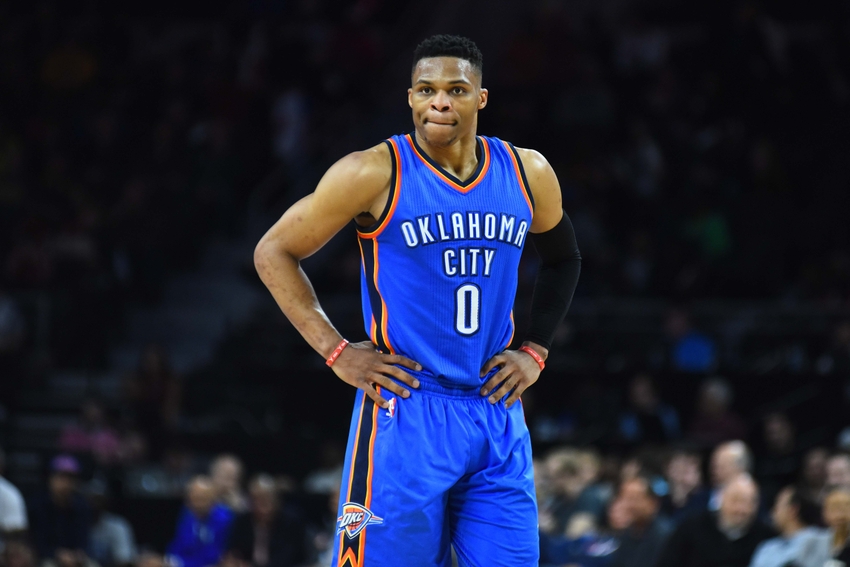 In April, Westbrook earned recognition for his remarkable campaign after passing Oscar Robertson for the most triple-doubles in a season, per Tim MacMahon of ESPN.com.
"Very, very blessed. I've got to give all the thanks from the man above," he said. "He's blessed me with unbelievable talent to go out and compete at a high level. I'm just thankful for my teammates, for my coaching staff, for the organization, for all the fans, for my family for believing in me and allowing me to do what I'm doing."
Along with the MVP awards, the 28-year-old UCLA product also earned his sixth All-Star Game selection, was named to the All-NBA First Team for the second time and won his second scoring title.
The arrival of Paul George from the Indiana Pacers might make it difficult for Westbrook to match his gaudy individual numbers from last season during 2017-18. It does give OKC a better chance to seriously compete in the loaded Western Conference, though.
Meanwhile, the most interesting award winner aside from MVP is James being chosen as the player his fellow players most wanted on their squad. Based on the offseason rumor mill, it's unlikely one of those votes came from current Cavs teammate Kyrie Irving, though.  //SportDawn//